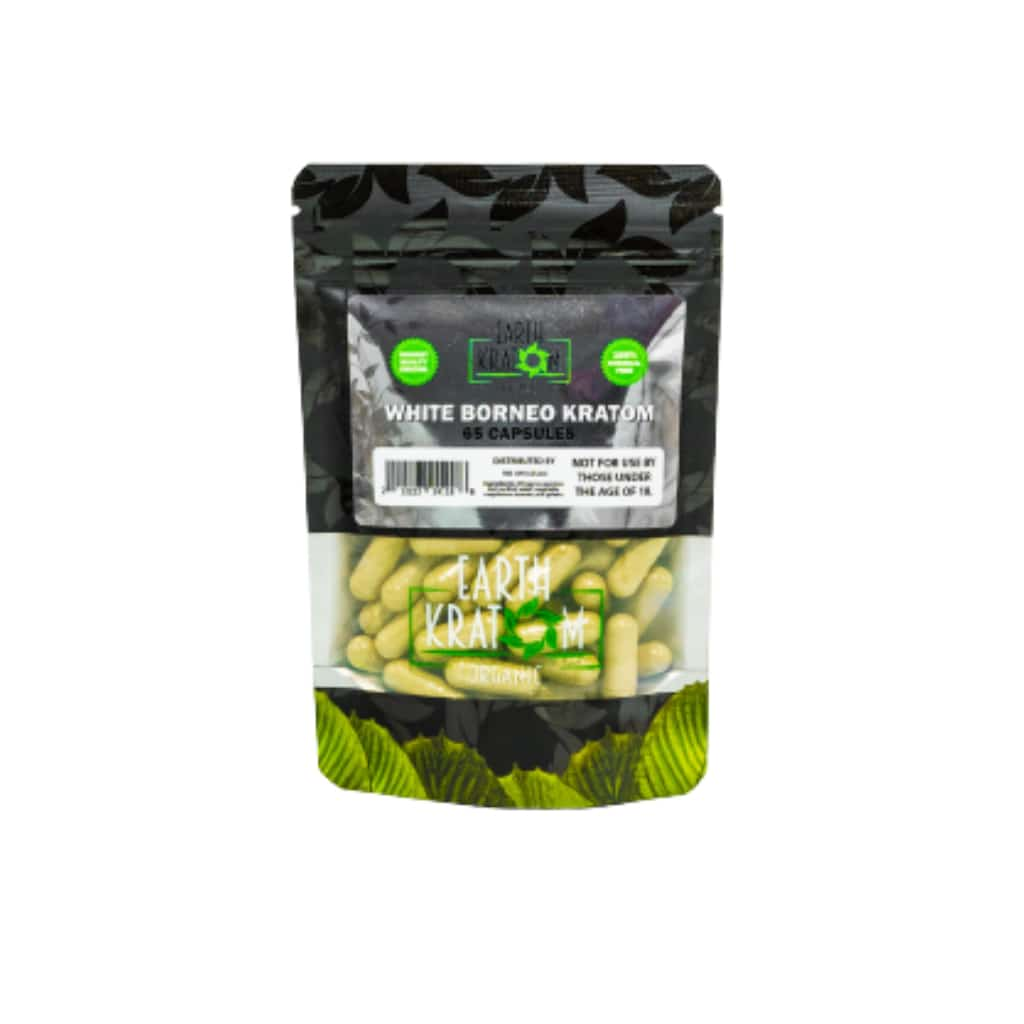 Earth Kratom White Borneo - 65ct Kratom Capsules
Earth Kratom White Borneo - 65ct Kratom Capsules
This particular strain works best for people who need an immediate energizing agent, those who face a busy schedule daily, and those working professionals or individuals whose work requires a steady flow of energy, strength, and concentration.
White Vein Borneo Earth Kratom Capsules are the ideal treatment for fatigue. If you find yourself already dragging when you've barely rolled out of bed, you probably need more sleep, but first, you need to do something to make sure you get through your busy day. That's where White Vein Borneo comes in. An extremely "fast" strain, White Vein Borneo kratom capsules deliver a burst of energy that is clean-burning, without the nervy sensation that sometimes accompanies caffeine. In addition to stimulation, White Vein Borneo Earth Kratom Capsules are known for creating a mood-boosting effect that eases stress and anxiety and makes you feel just a bit more cheerful. Unlike the false feelings of happiness that can result from more "serious" anti-depressants, White Vein Borneo Earth Kratom Capsules deliver this mood-lifting feeling in a smooth, natural way.
4-EK-WHTBORNEO65CT-CAP
Check out the rest of our store for other great products!