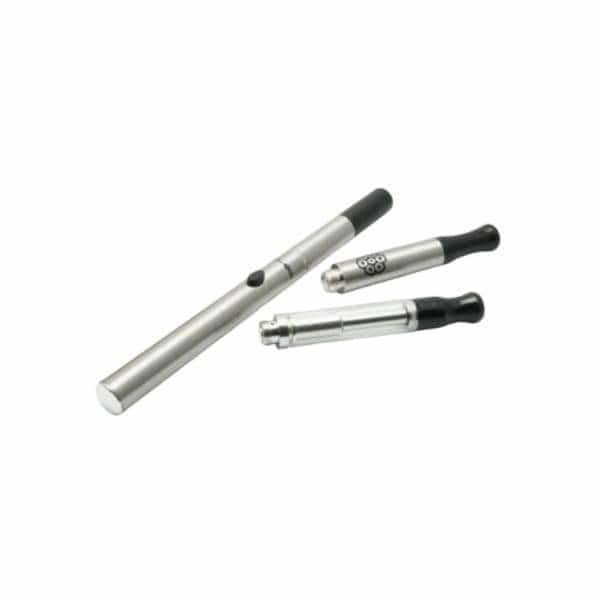 Atmos Bullet 2 Go Vaporizer **CLOSEOUT**
Atmos Bullet 2 Go Vaporizer
The Atmos Bullet-2-Go PLUS Vaporizer is an upgraded version of the very popular Bullet-2-Go model. This new model features three separate chambers for your dry herbs, waxy oils and e-liquid/e-juice. It features a one-button activation system that makes this unit very simple to operate and a USB charger for convenient charging.
The PLUS model utilizes three different heating chambers for efficient vaporization of your favorite dry herbs, waxy oils or e-liquid. Unlike the original Bullet-2-Go, the new Plus version doesn't require that you use the same heating chamber for your different materials. Instead, each chamber included with the Plus model is specifically designed to vaporize your different materials with maximum efficiency. This ensures that your heating chambers stay clean and provide reliable vapor production.
The dry herb chamber features a ceramic heating element that ensures your herbs are vaporized evenly and effectively. Simply place your ground dry herbs inside the heating element, attach the mouthpiece, and you're vaporizing in a matter of seconds.
The waxy oil chamber on the Plus model has been re-designed to vaporize your wax or thick oils with better efficiency. By placing just a a small dab of your wax/oil into the heating chamber, you can expect to receive a large amount of vapor. E-LIQUID CHAMBER The E-Liquid/E-Juice chamber has also been re-designed to better vaporize your favorite juices. It features an advanced tank system that is easy to fill and provides quality vapor production without the need for a wick
Check out the rest of our store for other great products!