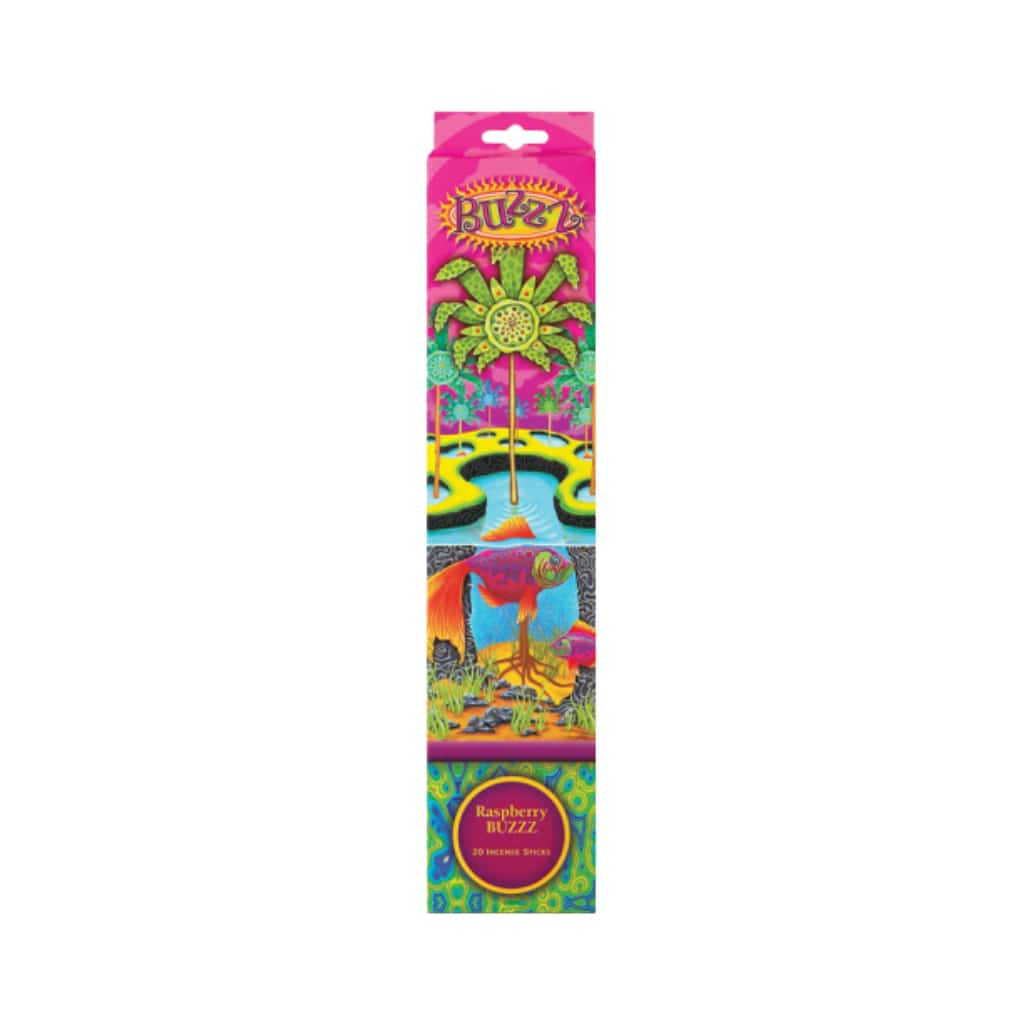 Buzzz Raspberry Incense Sticks - 20ct
Buzzz Raspberry Incense Sticks - 20ct
Effervescent Incense - So clean and crisp you can almost feel it tingle.

Not for the faint of heart, Gonesh Raspberry Buzz Incense is an exciting, tangy scent bursting with the aroma of ripe raspberries.
So light one up, and see what the Buzzz is all about!
Buzz Scents are easy to use. Hold an open flame to the coated end of a stick until it glows; blow out the flame. Place sticks in an incense holder, a flower pot, or a glass filled with salt, sand, or earth. Be sure that the ashes fall on a fireproof surface, and keep burning sticks away from flammable articles such as papers, drapes, etc. Do not allow sticks to touch any varnished, painted, plastic, etc surfaces.