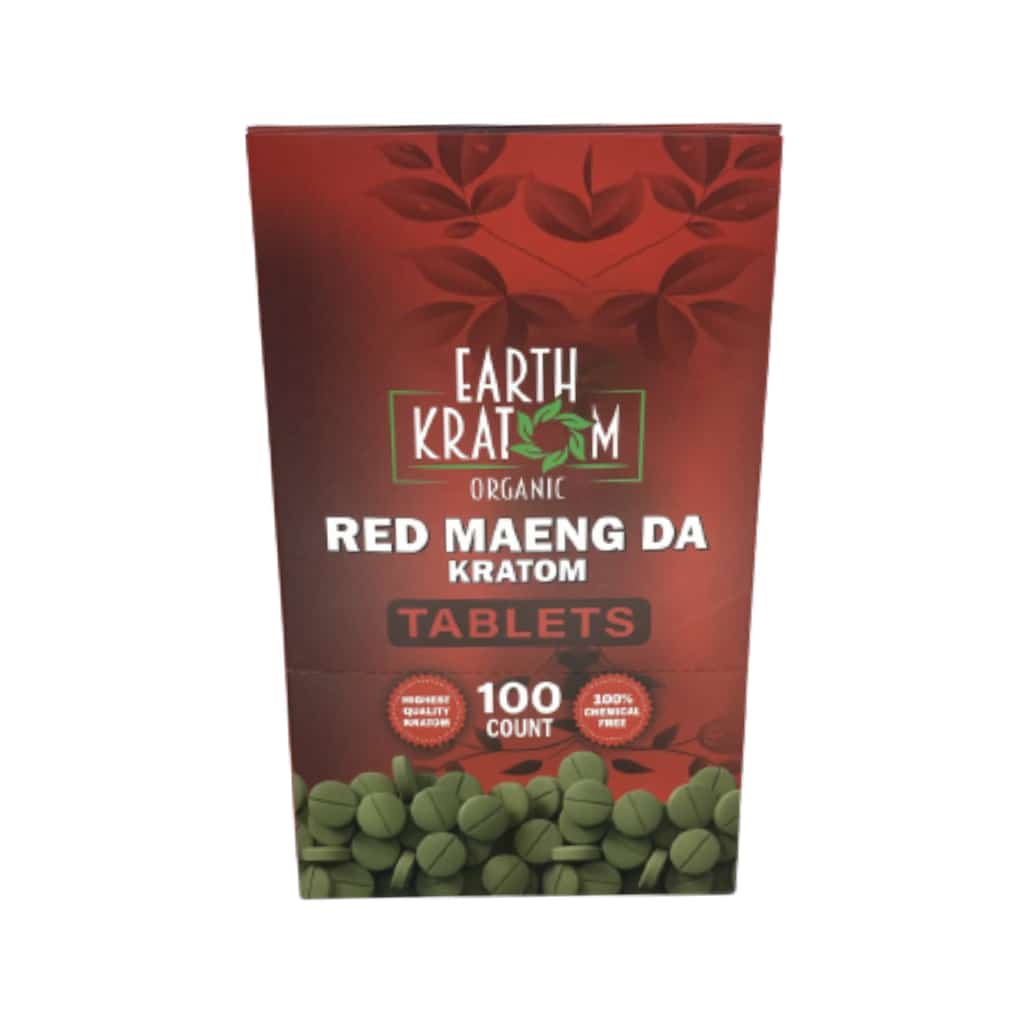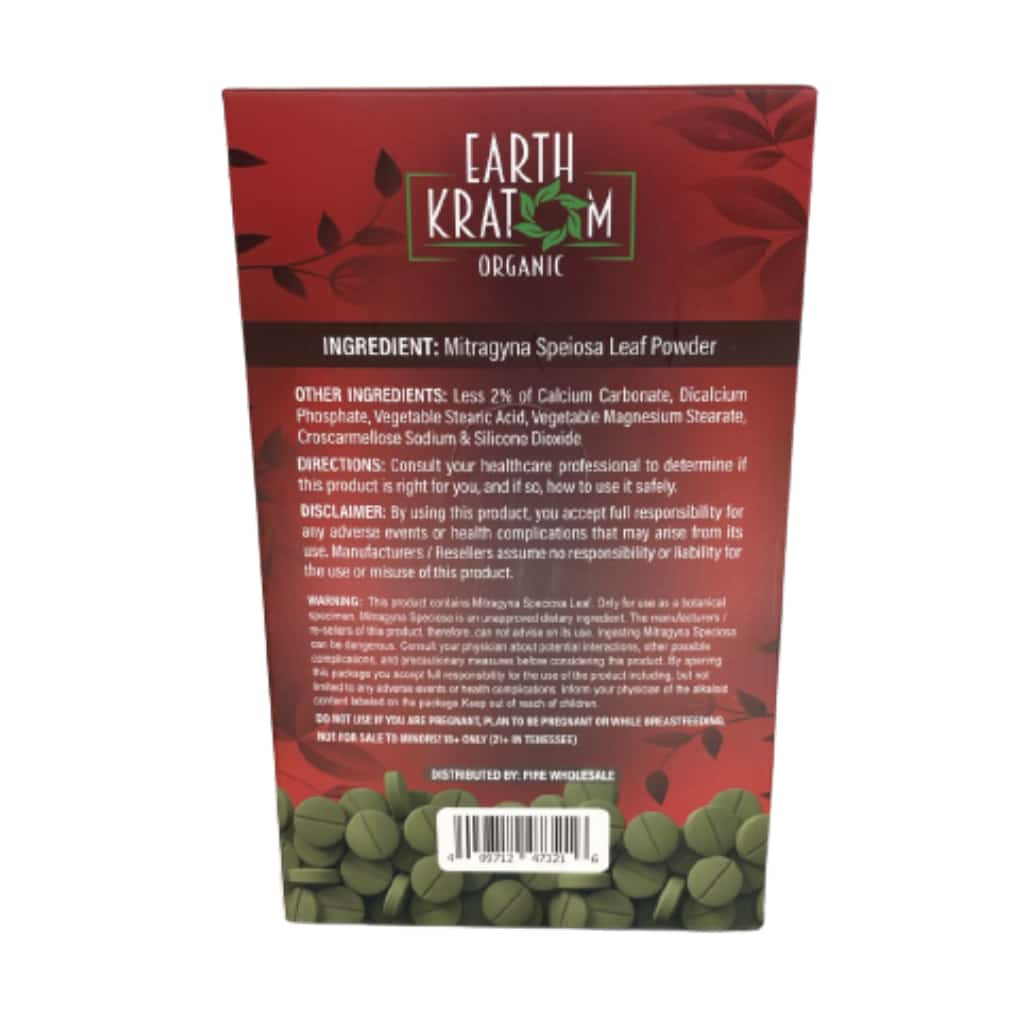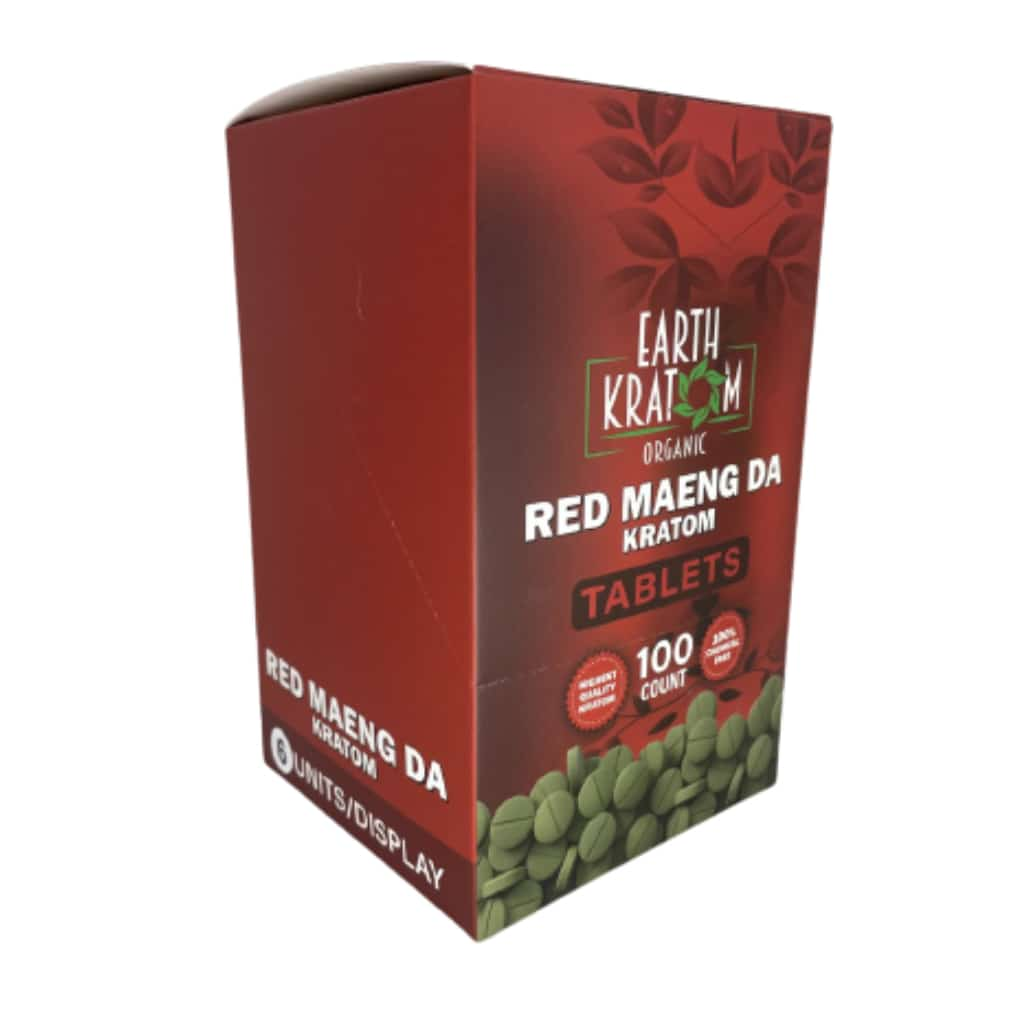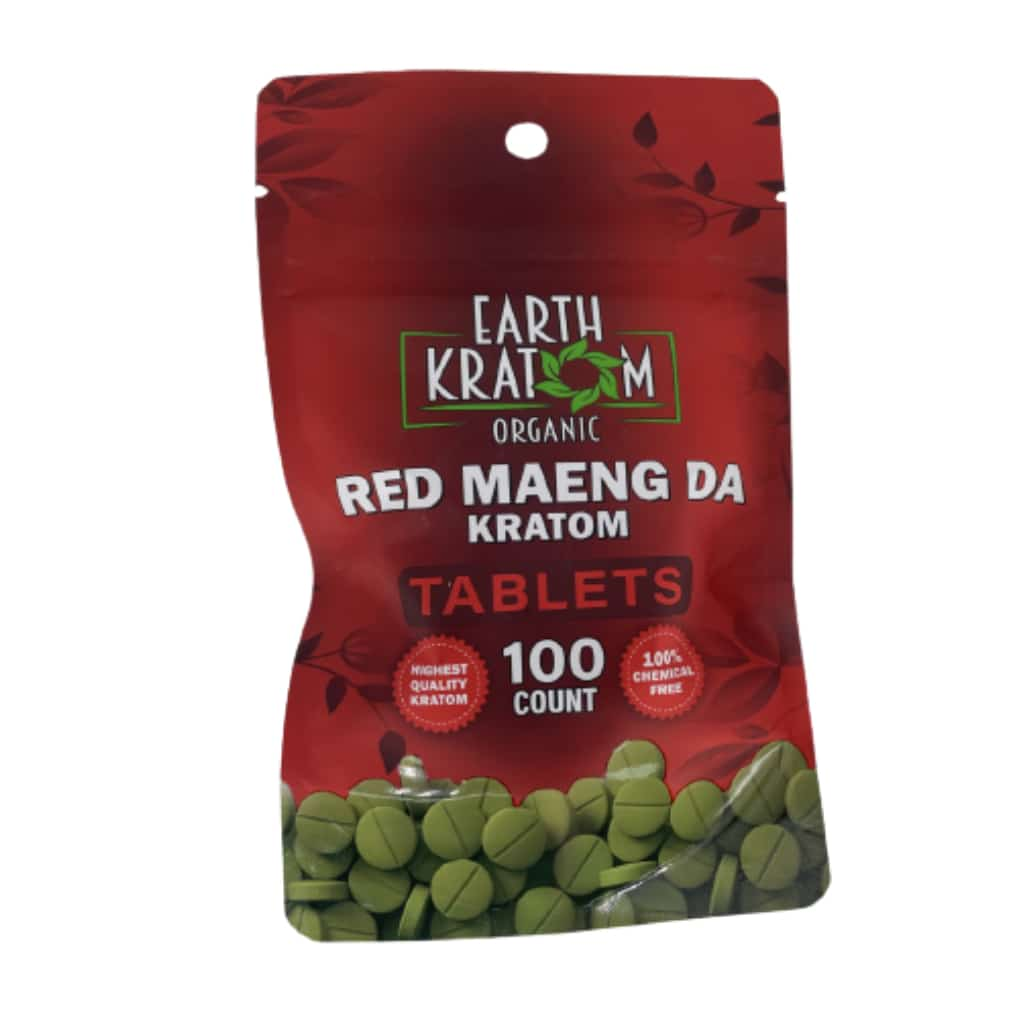 Earth Kratom Red Maeng Da Tablets - 100ct 6 ct Display
Earth Kratom Red Maeng Da Tablets - 100ct
These leaves are processed by fine mechanics, to ensure the maintenance of the quality of the strain. The strain has a very strong and addictive smell. It is a premium quality Kratom with many beneficial properties. It is known to boost energy levels, cause stimulation, act as an analgesic and as an anxiolytic. It is different from other strains of Kratom because the effects of Red Maeng Da Kratom are long lasting and way stronger. It is also effective for the treatment of insomnia.
Red Maeng da is a subtype of Maeng Da. Maeng Da is one of the most famous strains of kratom. According to the users, it is known more it's energizing effects rather than the sedating effects. This is one of the reasons for its popularity amongst the kratom community. Even the effects of red Maeng Da are very long lasting. It would make you a fan if are into fast kratom. The effects are observed to be kicking in within 5 to 10 minutes. It is more effective at a lower dosage which means it is less likely to build tolerance or addiction compared to the rest of the strains. The active dose is generally 1-2 grams and it is ideal for treating opiate withdrawal symptoms as well. Red Maeng Da's specifications are the boost, stimulation, pain killer, etc. However, it's effect in each individual varies greatly according to one's genetics, environment, and tolerance levels. Results vary greatly from farmer to farmer since proper cultivation practices are important to get the right amount of potency in the strain.
Check out the rest of our store for other great products!