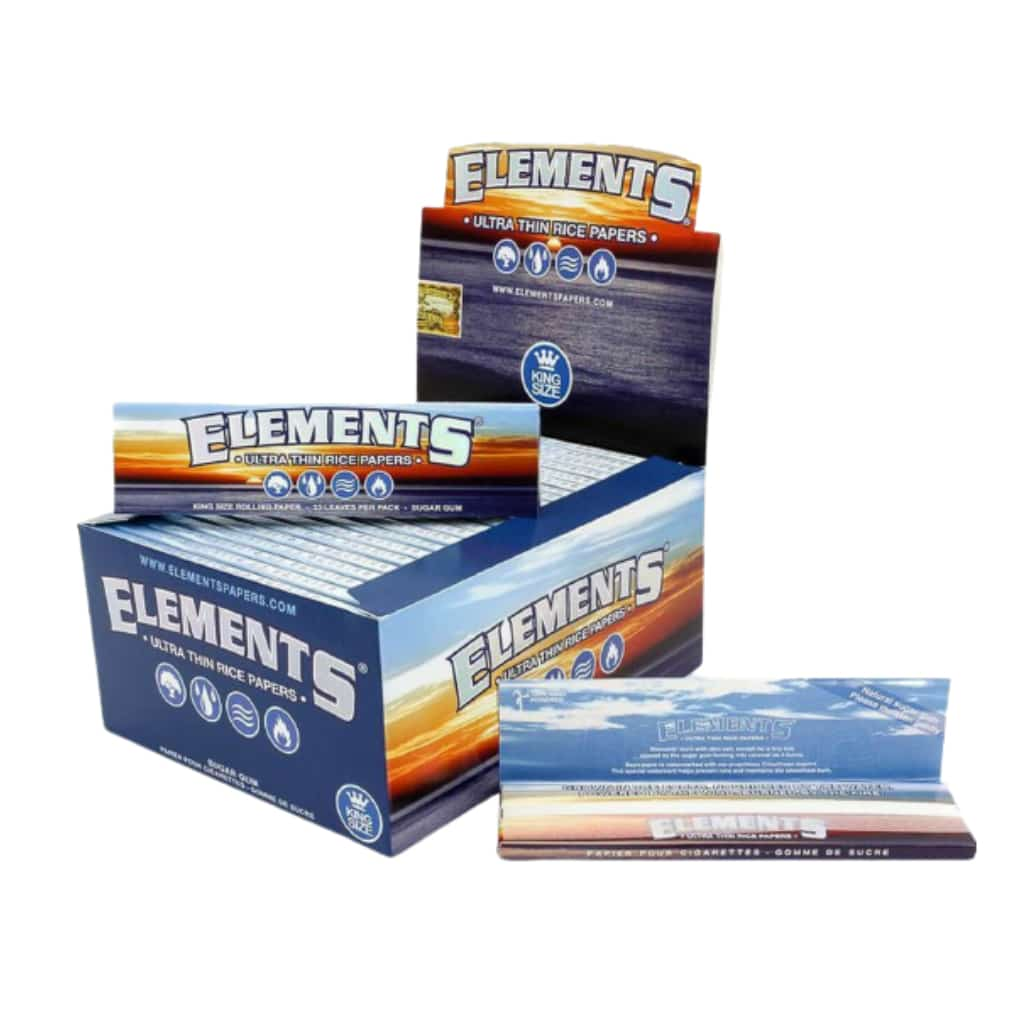 Elements King Size Thin Rolling Papers
ELEMENTS KING SIZE ROLLING PAPERS
Elements King Size are made from compressed pure rice. This compressed rice makes the rolling paper burn extra slow and extra clean, resulting in almost no ash. A thin line of Acacia gum is added to the rolling paper and will caramelize when burned resulting in the only residue left behind.
Elements papers feature Rolling Supreme patented watermark system with cross-weave patterning and vertical hard-stop lines which result in your smokes burning more slowly and evenly every time.
Check out the rest of our store for other great products!